By Graham Linscott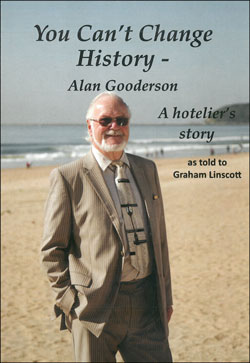 Alan Gooderson has been at the heart the development of the Durban beachfront over the decades from the traditional bucket and spades holiday resort he and his family found when they relocated in the 1950s from a grim post-war Britain.
Alan today heads the hotel/leisure/conference centre empire started with his father and two brothers, which has expanded into eco-tourism and golf and now extends well beyond KwaZulu-Natal.

This biography is an account of grit and determination, laced with humour, and a strong combination of the entrepreneurial ethic and values of family solidarity.

Gooderson Leisure is still in expansionist mode and Alan is convinced South Africa's natural attributes and the character of its people will prevail over transient national difficulties.