!! OUT OF PRINT !!
By Graham Linscott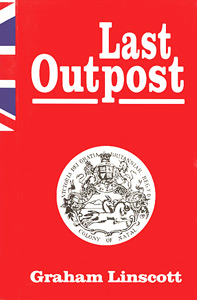 The South African coastal province of Natal (as it was then still called - today it is KwaZulu-Natal) has a distinctively British/colonial atmosphere and is sometimes referred to as "The Last Outpost of the British Empire".
Last Outpost is a collection of short stories based on anecdotes collected by the author on his wanderings about Natal and Zululand; on real events; and on events of the imagination. Many are compounds of all three.
Some of the stories are slightly scurrilous and libidinous. They sold briskly on publication and the book is now out of print.
Drop Graham a line if you'd like to see a new edition of Last Outpost.