Welcome to Graham Linscott's website where you can get details about him and his books. Uhuru and Renaisance is available now on this site.
NEW:
See Graham's blog with his daily Idler's Column and weekly Captain Cook Column, which appear in the Mercury newspaper in Durban, South Africa.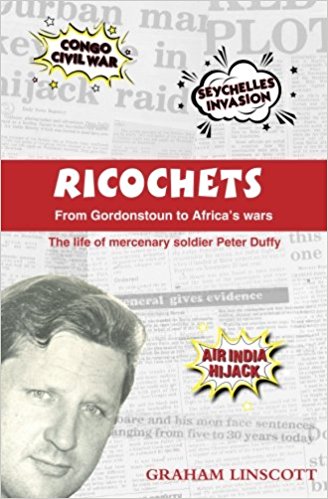 STOP PRESS: Richochets : The life story of adventurer, mercenary, soldier and aircraft hikacker Peter Duffy..